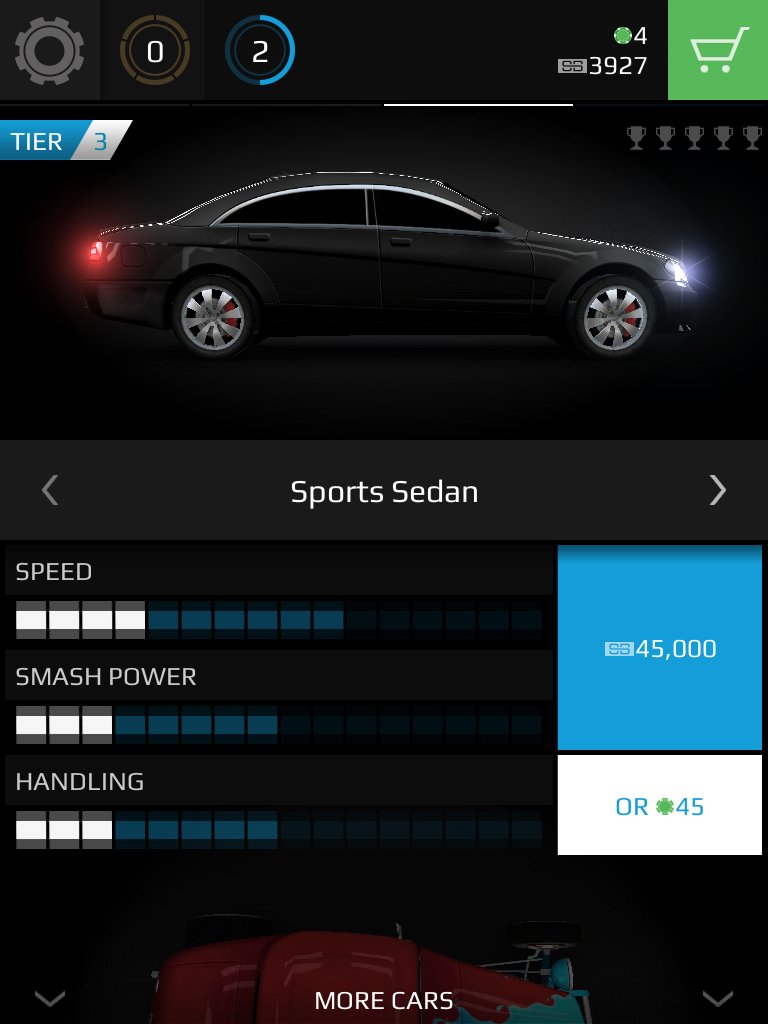 Smash Bandits Racing is a free title that I played on the iPad Mini and a very appealing car chase game. It's centered around the idea of an usual car chase with police and the usual mad driver behind the wheel.
This game comes from Hutch Games and it takes up 200 MB of space. The game is similar to Smash Cops, only this time you won't control a cop car, but rather a villain's car. You get chased around by cops, smash stuff and get points for doing that. You can also buy new cars and even do regular races, if you're into that. Among the available cars there are hot rods, buggies, sports cards, sedans and hammer GTs, plus Spyker cars.
There are also upgrades available for these cars, like headstart, puncture proof tires and sonic repulsor. At some point you are even able to drive a boat for some reason. When you crash or the cops get you, you can switch to a A Team van or a police car to make things more interesting. You can also detonate the cop cars chasing you, by simply tapping their cars. Among the things you can hit there are barriers, poles, barrels and many more, each of them offering points.
I like the rock music in the background and overall this is a great game, with pretty tough controls to master. I give it a 9 out of 10 and you can download it from here.