Samsung's Galaxy Tab 3 series of tablets will be available in USA in about two weeks or so, with prices starting at a very affordable $199. The debut will happen on July 7th and all 3 screen sizes will be in the States: 7, 8 and 10.1 inches.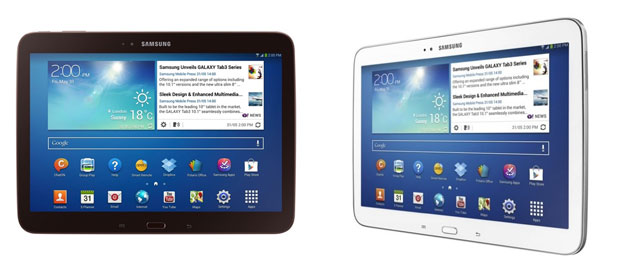 Samsung.com, Amazon, Best Buy, Walmart, Office Deport and other retailers will be offering the products. The cheapest of them is the Galaxy Tab 3 7.0, priced at $199 and packing a dual core 1.2 GHz processor, 8 GB of storage, a microSD card slot and a 7 inch TFT display with 1024 x 600 pixel resolution. Android 4.1 Jelly Bean is available preinstalled on the device and obviously Samsung's bloatware is also present.
Samsung Galaxy Tab 3 8.0 is priced at $299 in the most basic version, with an Exynos 1.5 GHz dual core CPU and a 1280 x 800 TFT display. It runs Android 4.2 and uses a rear 5 megapixel camera and 16 GB of storage, as well as a microSD card slot and 1.5 GB of RAM. There's also the Galaxy Tab 3 10.1, starting at $399 and packing an Intel Z2560 dual core processor, at 1.6 GHz and offering the same resolution as the Tab 3 8.0. The rest of the specs matches the other models, in spite of the fact that the RAM has dropped to a single GB.
Preorders of all devices start tomorrow.