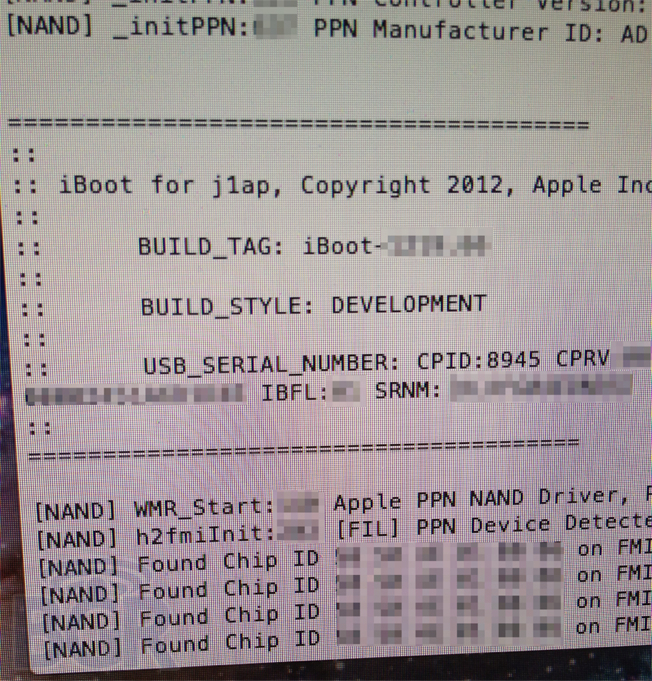 The folks of BGR came in contact with someone claiming to have hold of an iPad 3 prototype and that source provided some interesting info about the device. We're supposed to be dealing with a quad core Apple tablet, with WiFi and global LTE connectivity. All we have is some random code, if you ask me, but people in the know associate that with specs.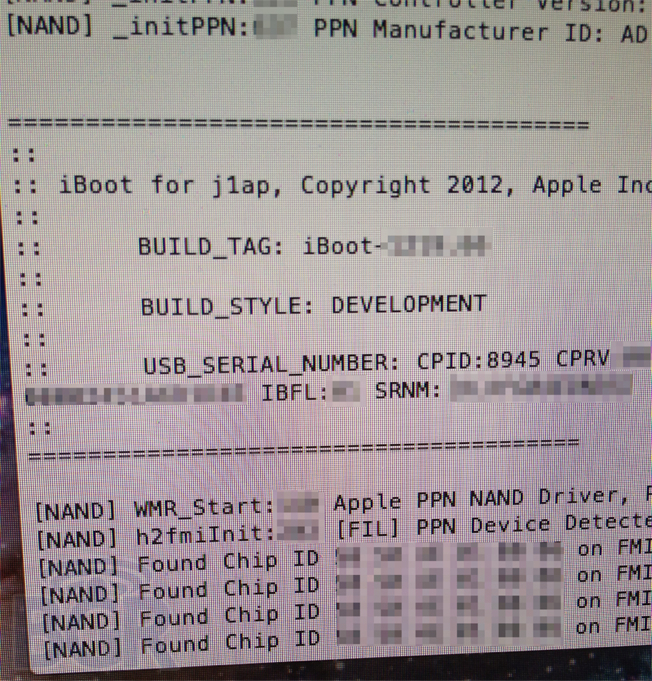 The data in the photos shows the output of the iPad 3 using a development and debut tool known as iBoot. One thing we learn from these pics is that there will be two iPad versions, the J1 and J2 (iPad3,1 and iPad3,2), something that Digitimes was also reporting a couple of weeks ago. These two models are not different devices, but rather the iPad 3 available with WiFi only and WiFi + GSM/CDMA/LTE respectively. The same photos show that the new tablet will rely on the Apple A6 processor with model number S5L8945X.
For comparison sake, the Apple A4 model was S5L8930X, while the A5 was the S5L8940X. This CPU will be a quad core one, if this source is to be believed and I really can't wait to see the new iPad in action, taking advantage of that huge power. Of course, you should take the info with the usual grain of salt… since it can all be fake. Only a picture of the prototype would put us at peace with this leak.