Logitech took a break from launching gaming gear for tablets and phones and pulled out of the hat something called Logi BLOK. It's a protective case series, that included the Logi BLOK Protective Shell and the Logi BLOK Protective Case, as well as a keyboard case version.
They are all meant for the iPad Air 2 and aim at protecting it from drops up to 6 feet in height and onto surfaces as rough as concrete. There's an absorbent polymer structure here, that supports and flexes the iPad upon impact. Square corners protect the device's most dangerous areas and the Logi BLOK Protective Shell also has an iPad Mini version and a screen protector in the mix.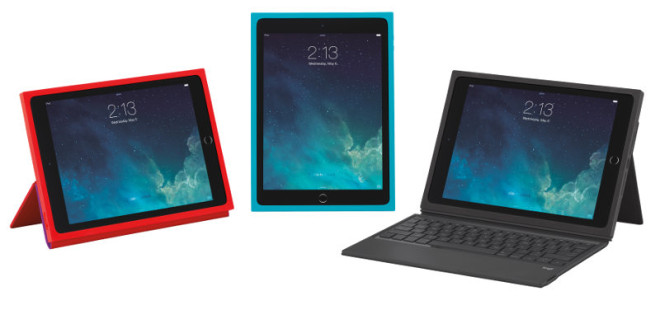 Logi BLOK Protective Case for iPad Air 2 has a built in any angle stand, tilting up to 50 degrees, so it makes video watching more comfy. The BLOK Protective Keyboard Case for the iPad Air 2 integrates a detachable keyboard with Bluetooth connectivity, that also works as screen cover and any angle stand. The Protective Shell is priced at $39.99, while the Protective Case goes for $69.99 and the Protective Keyboard $129.99.
Expect an European debut in August.