Logitech is possibly the company banking the most on iPad and iPhone accessories, but I may be wrong. Their items usually have 2 traits: they're pricey and they're pure quality. Today they debuted a new charging dock tailored for the iPad Pro and dubbed Logi Case.
This charging dock will charge the slate via the Smart Connector port, leaving the Lightning one free to connect to the PC for example. You also get rid of extra cables and keep the device stylish n the process. Logitech claims that the charging works in tandem with Apple's Silicone Cases, but for third party ones… we don't know.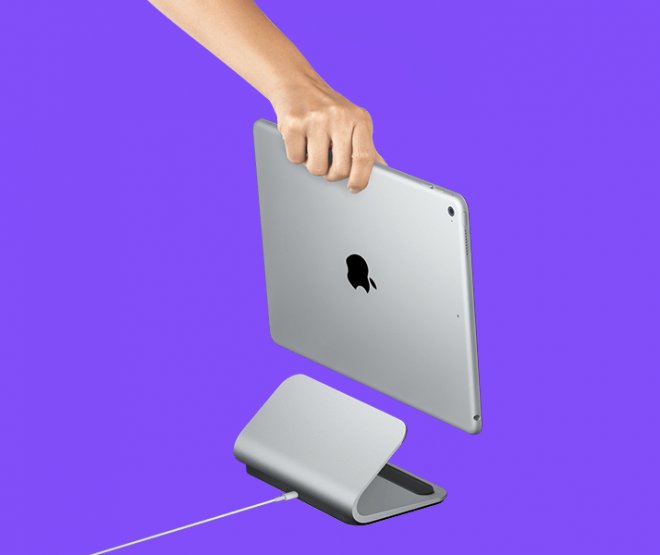 Logi Base is made of aluminum and comes with a no-slip base and magnets in order to prop up the slate perfectly. It supports both the 12.9 inch iPad Pro and the 9.7 inch version of that device. The price is $99.99 and this accessory measures 7 inches in width and 4.48 inches in depth. It weighs 357 grams and the estimate time to fully charge the iPad Pro is 7 hours via electrical outlet.
You can order the product here.