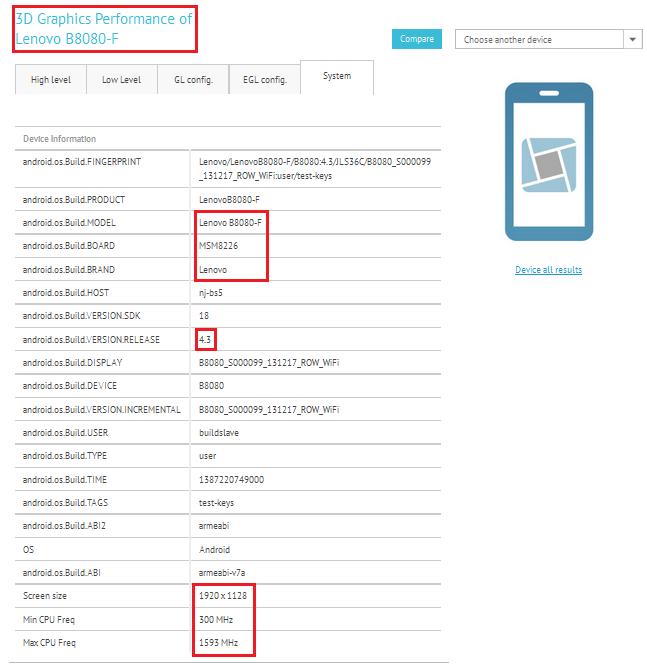 It appears that the Snapdragon 400 CPU is getting more and more popular, since it's been spotted on tablets now, not only phones. A brand new model dubbed Lenovo Yoga Tablet 10 aka B8080-F has been found in the GFX-Benchmark database.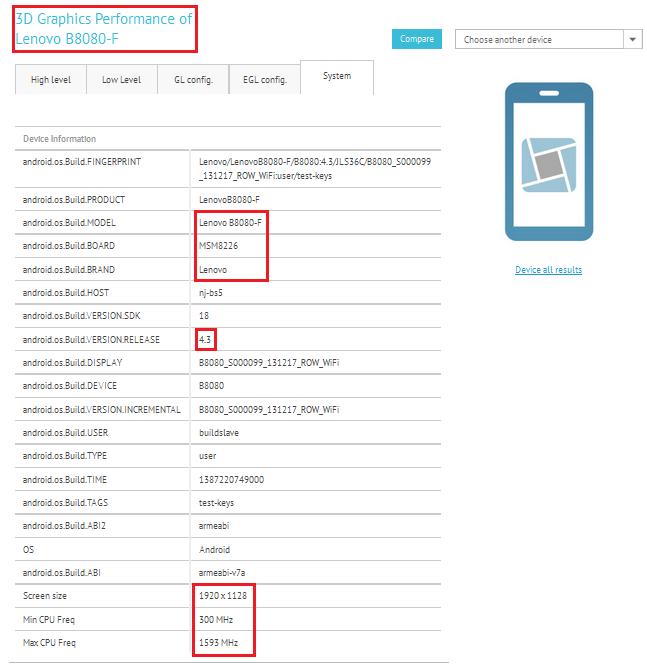 The device sports a 10.1 inch display with Full HD resolution, actually 1920 x 1200 pixels and it also adopts a Qualcomm Snapdragon MSM8226 CPU. This is in fact the quad core flavour of the Snapdragon 400 CPU clocked at 1.6 GHz. The graphics are improved compared to the first Yoga Tablet 10, as shown by the benchmark itself.
The OS here is Android 4.3 Jelly Bean and I suppose we're in for a launch, showcasing or unveiling at CES 2013 in about two weeks or maybe MWC in February. Lenovo really wants a bit of that tablet action, seeing how it's done in Samsung's case, so this goes to show they can achieve the same success.