Lenovo debuted two new tablets today, one with a generous OLED screen and one for kids. The first is Lenovo Tab P11 Pro, with an 11.5 inch OLED screen and the second is the Lenovo Tab M10 HD Kids tablet. We have all the details and specs below, plus the price.
Lenovo Tab P11 Pro
Lenovo Tab P11 Pro packs an 11.5 inch OLED display with a 2560 x 1600 pixel resolution and 16:10 aspect. There's HDR10 and Dolby Vision support and 4 JBL speakers, plus 2.5 cc chambers, so acoustics are actually a big deal here. Cinematic surround sound is available. Inside we find the Snapdragon 730 CPU and 4 or 6 GB of RAM, plus 128 GB of storage, as well as a microSD card slot. The 8600 mAh battery promises up to 15 hours of usage.
Lenovo also provides a keyboard add-on with a touchpad, a folio case and a built in kickstand. You can also use a Lenovo Precision Pen 2 stylus with the device. It measures 7.7 mm in thickness and it's made of an aluminum alloy with a two tone design at the back. We also get two cameras: 13 MP regular and 5 MP ultrawide. Interestingly there are two 8 MP cameras upfront, something you don't see everyday on a slate. A fingerprint scanner is also here in the Power button.
The product is priced at 700 euros in Europe and $500 in USA.
Lenovo Tab M10 HD Gen 2
The new slate of kids is the Lenovo Tab M10 HD Gen 2, which caters to the needs of the little ones. It debuts and inaugurates the Kids Space feature from Google. It's priced at $130 and offers Play and Read tabs in the Kids Space area. They feature teacher-approved games and books for free. There are also Watch and Make tabs, which show videos from YouTube Kids, encouraging off screen activities. Parents can also install the Family Link app on their phones to control time limits and content filters.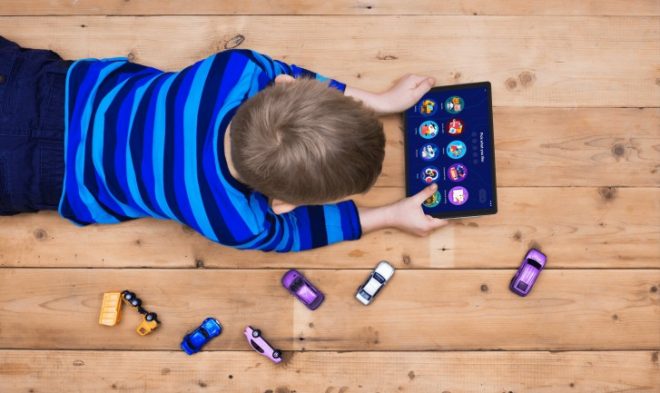 The device has a 10.1 inch IPS LCD display with a 720p resolution and two speakers with Dolby Atmos technology. There's also a 5 megapixel front camera with face unlock and an 8 MP shooter at the back. Inside it we find a MediaTek P22T processor, 2 GB of RAM and 32 GB of storage. There's also a microSD card slot, 4 GB of RAM, 64 GB of storage and a 5000 mAh battery. Charging is done via USB-C port, but there are also pogo pins here, used to connect to accessories.