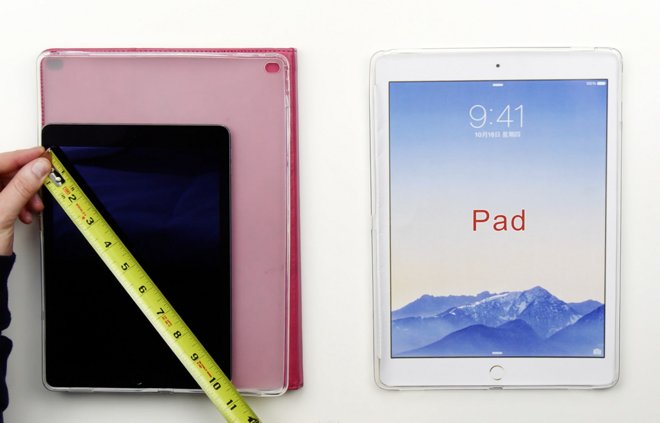 The 12 inch iPad Pro has been a piece of rumor for a year now and a lot of pictures of the device have appeared in the meantime. Today we can show you a video of the supposed device case, that gives us an idea of its size, compared to the iPad Air.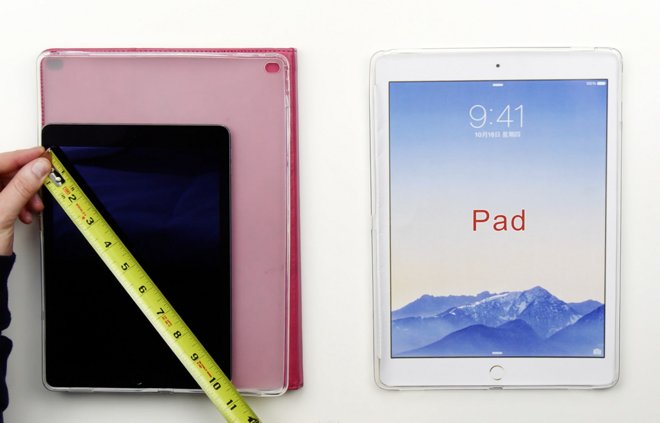 Unbox Therapy has taken the iPad Pro cases and compared them to the iPad Air. They also had at hand an enlarged printout of the iPad Air 2, that was scaled to fit the new cases and it had a 12.5 inch screen. It's based on speculations, but we could end up with a 12.9 inch screen in the end.
The printed mockup measures 8.75 inches in width, also 12 inches in height and the diagonal of the entire case is 14.5 inches. The iPad Pro is expected this fall, with high end specs, a ton of RAM, a hardcore CPU and it will be oriented towards professional users.
Accessories like a stylus or keyboard will be available and potentially we could see an USB Type C port on the device. The cases also include 4 stereo speaker hole, two on each side, when the slate is held in landscape. The new side port is also present here, just like in previous leaks, perhaps related to a keyboard connection.