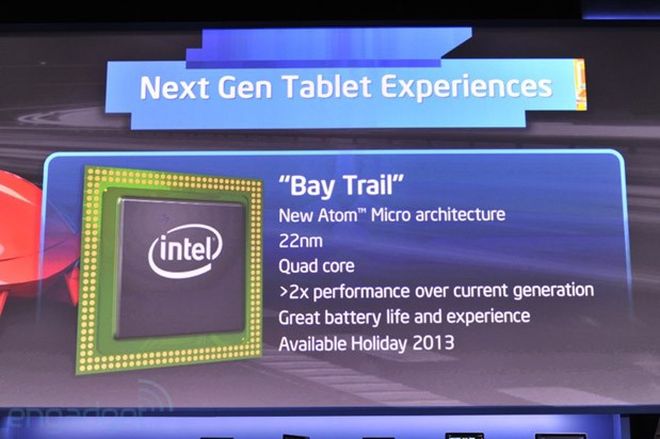 Intel came out strong during their CES event and announced the next generation componets meant to power tablet devices that will be available somewhere by the end of the year.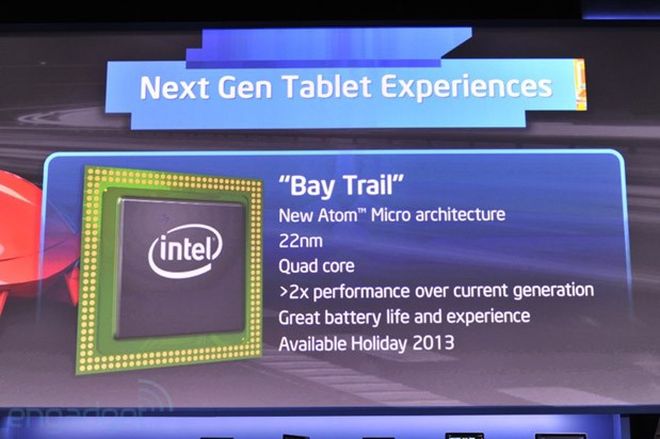 The new Atom chips are built using 22nm manufacturing process for improved battery life and performance. The hardware will come in quad-core configurations and it goes by the name "Bay Trail". The chip was designed for both Windows 8 as well as Android tablet devices. It is said to offer twice the performance compared to the current gen chips.
Intel also announced the Atom Z2580 chip that was rumored by the name Clover Trail+. It is designed to provide a good price/performance balance in upcoming smartphones. The chip comes in dual-core configurations and has a built-in graphics engine for twice the power compared to the current offer. Both will be available somewhere late this year.