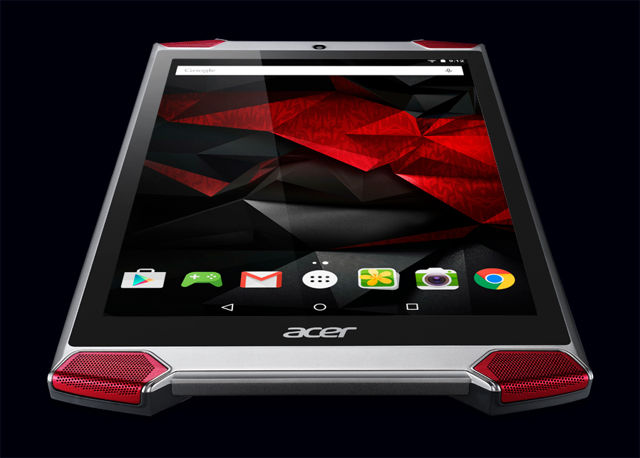 Acer unveiled an entire gaming lineup under the Predator brand at IFA 2015, including laptops, desktops, monitors and even a tablet. Dubbed Predator 8, the tablet is pictured below, with aggressive design and a combo of black, red and gray as color choices.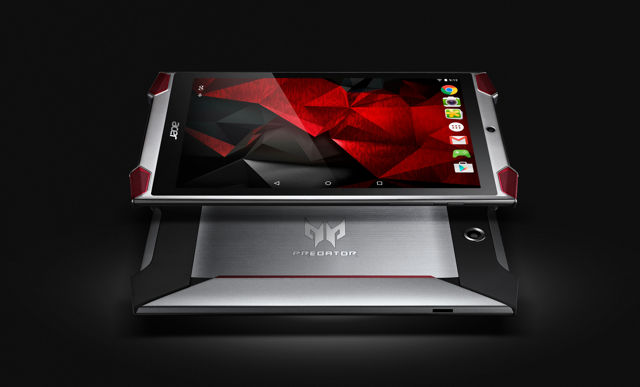 The slate comes with something that Acer calls Predator Quadio, which means quad speakers upfront with virtual surround sound. There's also tactile feedback via the Predator TacSense system, that guarantees you'll feel the rumble of the driving games, like on a PlayStation joystick. On board we also find an 8 inch Full HD display, while inside there's an Intel Atom x7 processor running Android 5.1 Lollipop and 2 GB of RAM.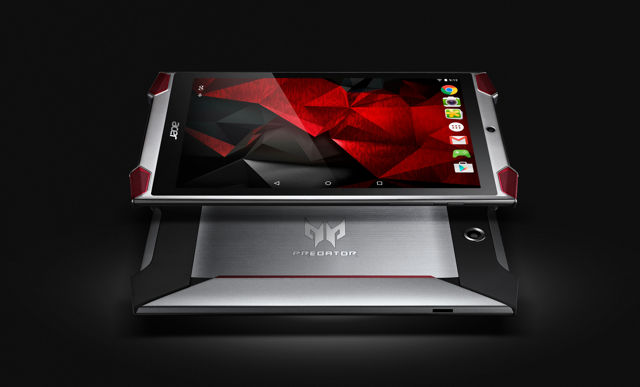 2×2 MIMO wireless tech is also here and the device is reasonably slim, with 8.7 mm waistline and weighing 350 grams. 64 GB of storage and a microSD card slot are also on board and Acer offers here Asphalt 8 preloaded with 320,000 game credits, worth around $50. Acer Predator 8 GT-810 comes in November, priced at $299.99.