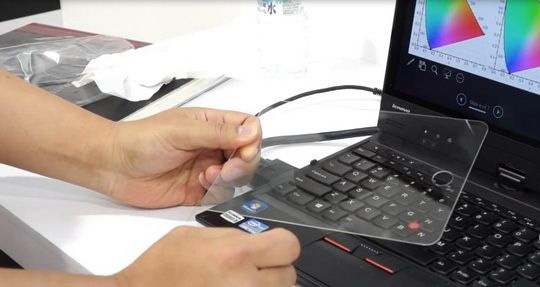 This year at the Computex show that took place in Taipei, Corning, the company known for their glass protection applied to several smartphones showed up a new type of glass coating. This new glass is an anti-relective one, and as the name suggest, once the protection is applied to the phone, we won't have a reflective screen anymore.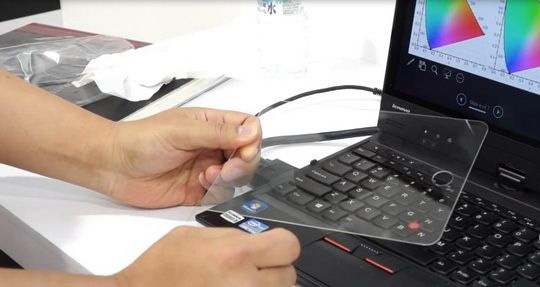 As you can see in the video presentation below, Corning showed up a glass protection with two holes inside it. While one was a real hole, the other one was using the anti-reflection technology. Corning says that this glass coating can reduce reflection up to 90%.
We find out that the anti-reflective coating is applied to both sides of the glass, and in combination with the display panel, reflections are almost completely eliminated thanks to the Zero Air Gap technology used to connect the display with the anti-glare glass coating. One of the first devices that will get this coating will be Lenovo's new covertible notebook.