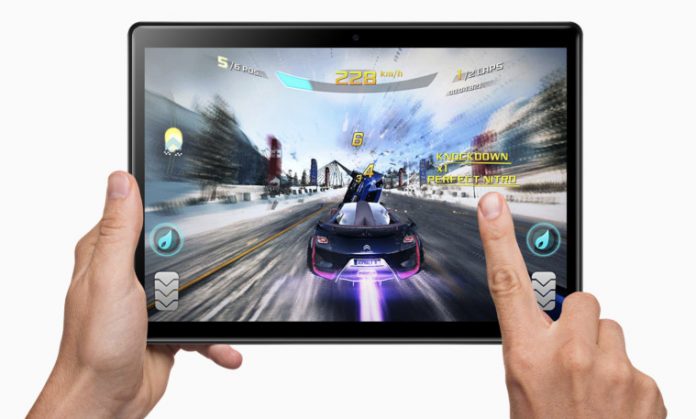 Not many device makers have the courage of a promoting their tablets as "gaming devices", but Chuwi is one of them. They have the Chuwi Hi9 Air model, which has been teased and announced a while back and it became available this week. It's priced at $199.99 for a limited time offer.
Chuwi Hi9 Air actually saw the light of day during CES 2018, with few details unveiled. Then more details were offered last month. We're dealing with a gaming tablet here, one that relies on the MediaTek Helio X20 processor, 4 GB of RAM and 64 GB of storage. It seems ready to give the Huawei MediaPads a run for the money. It also comes with a 10.1 inch screen with a generous resolution of 2560 x 1600 pixels.
It's also a portable machine, with a 7.9 mm waistline and Android 8.0 Oreo on board. The 8000 mAh battery sounds generous and the promise is that under heavy usage you could reach up to 5.5 hours of functioning time. Another big plus is the support for 4G LTE connectivity, aside from the obvious WiFi and Bluetooth features. Chuwi also promises worldwide 4G availability, so you're not limited to certain carriers.
The product is already available on Banggood for $199.99 till April 19th, when it goes back to being the regular price of $239.99. This device has a full metal body and from what I know it should also be offering dual SIM card slots. The design is actually not far from the Huawei MediaPads, by the way.