HP got busy today during CES 2016, as they introduced a new version of the HP Pavilion x2 tablet, this time with a 12 inch screen. The device has four versatile modes of usage, including tent, stand and tablet.
The previous gen Pavilion x2 10.1 inch got upgraded today and now the detachable PC is back with a metal design, that's thin and light. We've got a latchless magnetic connector between the slate and keyboard and the hinge lets the screen tilt up to 130 degrees for a great viewing experience. There's a full size keyboard in the mix with 1.5 millimeters travel and a 54 x 98 mm touchpad.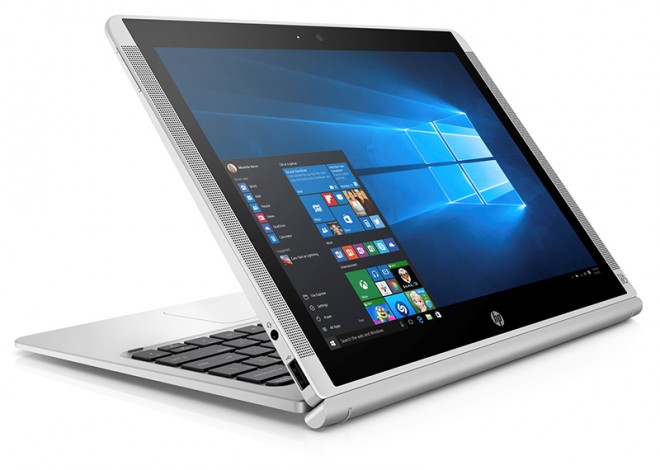 HP promised 8 hours and 15 minutes of battery life for this model, that weighs 1.6 pounds in tablet form and measures 8.4 mm in thickness. In its full laptop form it weighs 3.23 pounds and measures 15.3 mm. Specs include a 12 inch Full HD display with a 3:2 aspect and the user's choice of either an Intel Atom + 64 GB eMMC storage or a sixth gen Intel Core M CPU with 128 GB or 256 GB SSD.
USB Type C connectivity is here, plus full size USB 2.0, HDMI and two front facing speakers with B & O tech. Prices start at $499.99 and sale is live on February 7th.