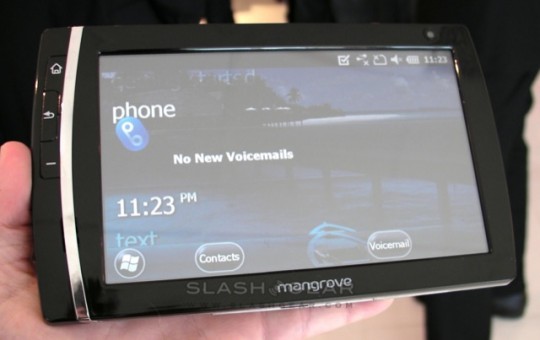 C-motech's Mangrove UMPC is a pretty hot portable device, thanks to its 7 inch touchscreen display and the ability to run Windows Mobile 6.5. The unit was showcased at a recent Qualcomm event, that allowed people in the biz to mess with the device and journalists to take a peek at it.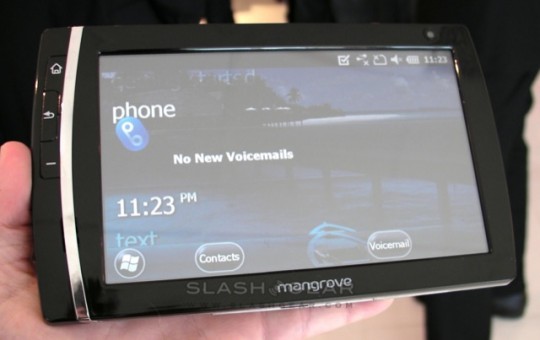 Mangrove is about as powerful as a Quanta Smartbook, specially since it packs a 1 GHz Snapdragon chipset. The UMPC is pretty snappy and it packs a resistive panel, with a WVGA resolution (800 x 480 pixels), so all in all, we can say that this display is poorer than the one on HTC HD2.
Moving on to the specs, Mangrove packs a bunch of USB ports, WiFi, 3G and WiMAX connectivity. Pricing is yet to be revealed, but the product sure looks promising.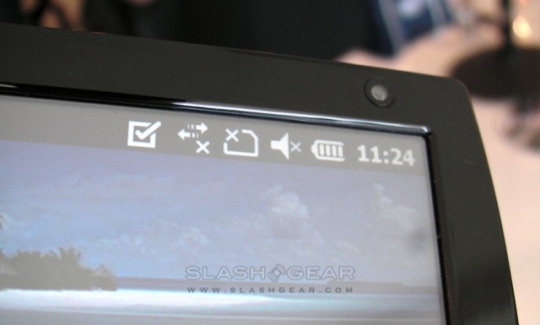 [via slashgear]