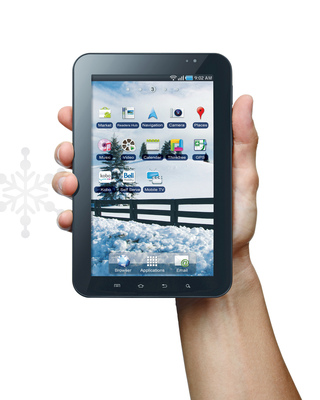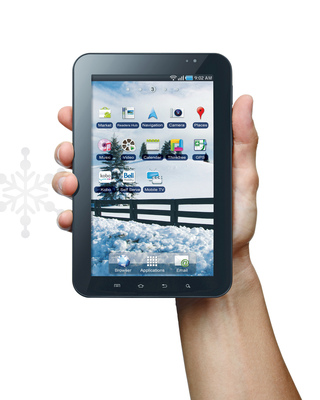 Bell Canada joins the long list of carriers offering the Samsung Galaxy Tab slate, but this time the product is available with live and on-demand mobile TV content with Bell Tablet TV & Radio. Also, the device gets free access to over 1,000 Bell WiFi hotspots all over Canada.
There's no point in once again reminding you about the fact that this is a 1GHz Froyo device with a 7 inch touchscreen, so let's move on to the services provided with the slate:
Bell Tablet TV & Radio: live or on-demand TV content is available for $10 a month for 10 hours of viewing. Data charges are included and you can access over 70 commercial-free radio channels for $8 per month.
GPS Navigator: turn by turn directions, traffic updates in select cities and more for $10 per month, including data charges
Kobo e-Reading app: provides access to best-selling novels and 1 million of free classics
Remote PVR: Bell Satellite TV customers with a PVR device can schedule recordings, delete and record programs
Bell Self Serve: access and manage personal account info, monitor usage, add services and more
Galaxy Tab is sold on Bell Mobility for $599.95 with a postpaid bill credit or for $649.95 on a prepaid plan. You'll pay $15 for 250MB of traffic, $35 for 5GB and $45 for 5GB and TV service.