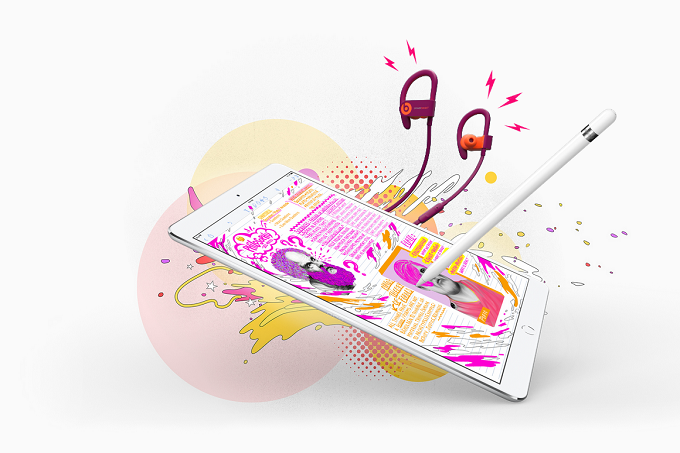 I know it's odd to start talking about the Back to School time frame already, since there's a long way to go till September or October, but Apple is making those preparations. The Cupertino firm has unveiled its Back to School deals, which include a free Beats headset with an iPad Pro purchase.
In order to qualify, the customer must prove he/she is enrolled in a college, or they're the parents of such a person. Teachers and faculty members can also get the offer, but they have to prove that teaching is their job. The iPad Pro is sold for $629 for the 10.5 inch model or $779 for the 12.9 inch unit. As far as the bundled gift goes, it's a pair of free Beats Power3 Wireless earphones.
Another promo gives you the Apple Pencil for $89. Of course you can also apply a pre-paid Apple Store Gift Card for this offer as well and even trade gadgets. If you go to Apple's Back to School website, you'll have to type in your info about the phone, tablet, computer, watch you want to surrender in order to get cash for a purchase.
Apple may give you up to $290 for a smartphone, $250 per tablet and $1000 tops for a computer. Another Back to School bundle has the Pro Apps together for $199.99. Those are Final Cut Pro X, Logic Pro X, Motion 5, Compressor 4 and MainStage 3.