I know it's been a long while since we last unboxed or reviewed anything, so it's time to get back to it. We're doing it in style with the iPad (2018), the affordable 9.7 incher unveiled last month. It's an affordable tablet for students and pupils, who can purchase it for $299. The regular people get it for $329.
This product has the advantage of also working with an Apple Pencil, which is sold separately for $99. We also got hold of one and played with it in the unboxing video. We also did a short tutorial of how to get the stylus to work with the device. You just activate Bluetooth, connect the stylus via Lightning and you're all set. The stylus is pressure sensitive and lets you apply various degrees of pressure for input/drawing/editing.
This 9.7 inch tablet has a metal unibody design, with a 7.5 mm waistline and it's got the typical 9.7 inch glass facade. It's got big bezels, which we welcome, since we've got room to rest our thumbs. Inside the device's box there's the Lightning cable, hefty charger, manual and stickers. A pretty tall box, for not so many accessories. As far as this 6th gen iPad is concerned, it sports the Apple A10 CPU, the same CPU we've seen on the iPhone 7 and iPhone 7 Plus.
There's also 2 GB of LPDDR4 RAM, 32 GB or 128 GB of storage, as well as a 9.7 inch screen of the LCD variety, with a 2048 x 1536 pixel resolution. Available in silver, gold and space gray, the device is all metal, premium build and it keeps the Touch ID enabled Home button. You should enjoy it, since we're going to miss it from the iPad Pro 2018. The iPAd (2018) offers a main 8 megapixel camera with autofocus, Panorama, HDR, F/2.4 aperture, plus Full HD video capture.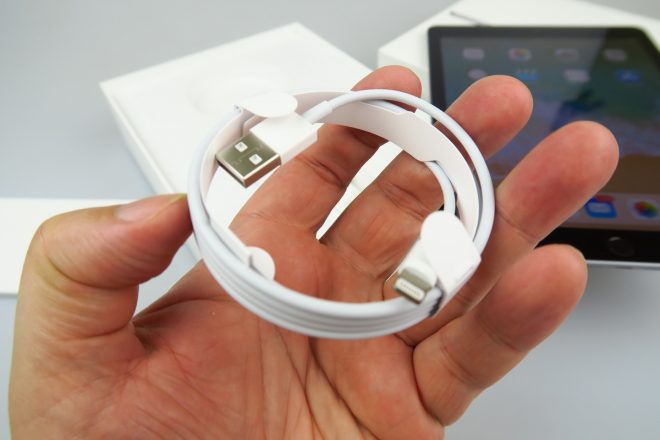 Upfront there's a 1.2 MP camera for FaceTime and selfies and the list of specs ends with a 32.4 Whr Li-Po unit, which promises up to 10 hours of usage. By the way, this tablet also has AR features enabled, useful for the classroom, so you can dissect frogs in augmented reality without hurting real creatures. As far as the Apple Pencil is concerned, it feels like a combo of a crayon and pen, it's a bit thicker at first feel, but it's very comfy.
It's compatible with the full suite of Apple productivity apps and Adobe ones. Can't wait to play with it. It's also bundled with a tip and a special accessory used to juice it up via Lightning cable. You can get it for $329 and we'll be back with a full review.