T-Mobile has just launched a new affordable tablet, the Alcatel 3T 8, which has 600 MHz LTE support and a pretty decent package of specs. This affordable slate has the big plus of running a clean OS, Android Oreo (Go Edition). Let's check out its features.
The price is $150 for this 8 incher. You can also opt for a payment of $6 down and $6 monthly payments on a T-Mo Equipment Installment Plan. T-Mobile has worked with Alcatel before, offering their tablets free of charge, around Black Friday time especially. Alcatel 3T 8 provides high speed LTE connectivity on this carrier and apparently it's the first 600 MHz capable slate.
There are actually very few device with support for the "Extended Range LTE" technology, which provides a stronger signal in buildings and rural areas and now Alcatel has one such device. The others are iPhone XS and its Max version, a few Galaxy phones, Motorolas and LGs. Alcatel 3T 8 comes with a 4080 mAh battery, which should offer 7 hours of usage and "constant" LTE video streaming.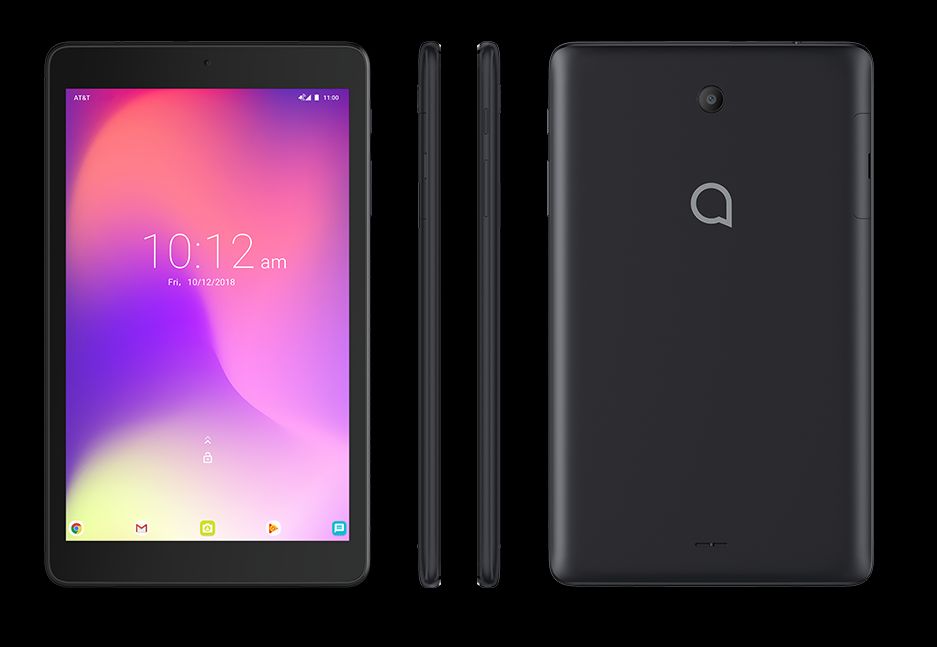 There's also a 5 megapixel front camera and one at the back with the same res. We've got a built in Kids Mode here, which lets parents set limits for usage, content and apps. Eye Care functionality also makes the cut. Sadly, the tech specs of the device aren't known, but I expect something like a Snapdragon or MediaTek entry level CPU, 1 or 2 GB of RAM and 16 GB of storage, plus a microSD card slot. What's certain is that the CPU is a quad core one at 1.5 GHz.