It's not every day that we get to test a niche machine, such as the Acer Aspire Switch 12S, so that's why we thought it was worth our time. This is much bigger than the average tablet we test and this model is a 12.5 inch detachable with Windows 10 and an Intel Real Sense camera in the mix. It's got a keyboard included and it's priced at $999 for the Core m3 version, that got a price cut at the end of last year to a mere $500 on Amazon.
There's also the Core m5 version with 8 GB of RAM going for around $1000 these days. We had the Core m3 version to play with and the first thing we noticed is that we get a solid metal build here and the tablet feels like a "laptop lid". We've got a magnetic attachment between the tablet and keyboard and also gold pins to make it hook properly.
The device's sides are sloped, like the older day iPads and we've also got shiny metal edges. This is a comfy slate and frankly not too heavy for a 12.5 incher. It's got an OK bezel size, good enough to let your thumbs sit comfortably and the dual zinc alloy connectors are used not only for a standard docking, but also for a reverse docking, if you're doing a presentation.
The keyboard has a plastic body and since it has soft keys, it's rather comfier for writing than gaming. The build is nice and the keys are comfy to write on. We also get a pretty generous trackpad. The whole gizmo (tablet and keyboard combined) weighs 1.4 kg and measures 17.3 mm in thickness, which may sound like a big deal, but for this diagonal it's quite OK.
Time to discuss the display! We're dealing with a 12.5 inch Full HD screen with an IPS LCD panel and a 16:9 aspect. The viewing experience involved vivid colors, wide view angles and a crisp and bright image. The panel isn't a fingerprint magnet which is good and it's also not very reflective, yet another welcome bonus. Pixels are of the RGB Stripes variety and the panel is LED backlit.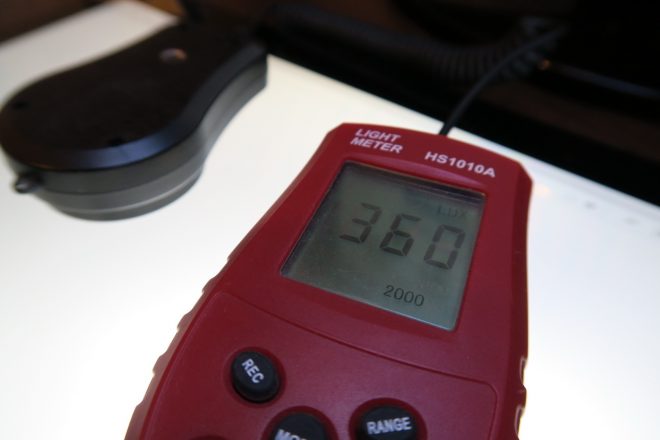 When we used our luxmeter, we measured 360 LUX units, which is rather OK and at least it beats the Chuwi Hi12 tablet and its 304 LUX, but also the Cure i7 Remix. Still, the 4 year old Nexus 7 (2013) is able to surpass us with its 500 LUX and we also scored below the Lenovo Yoga Tab 3 Pro. Settings for screen include text size and color calibration. An overall OK display I'd say.
Now moving on to the rest of the hardware, there's an Intel Skylake Core m3 processor inside, clocked at 0.9 GHz and able to reach up to 2.2 GHz with Turbo boost. The RAM is available as 4 GB of LPDDR3 variety here and the storage is either 128 GB or 256 GB (SSD), depending on the version you bought. We've also got a microSD card slot and the slate didn't suffer from lag, while also being much faster and fluid in motion than 99% of all Chinese slates we tested recently.
Riptide GP2, our benchmark game ran OK here, with all the proper textures, lighting effects and such available. Of course you won't be playing GTA 5 on this giant with a Core m3, but still Windows Store games run fine. The graphics solution is the integrated one, Intel HD Graphics 515 and worry not, as we also did some benchmarks. For example in GFXBench we scored double the amount achieved by an Intel Atom machine from one or two years ago and we doubled the score of the ASUS Transformer Book T100 Chi for example.
Sadly, AnTuTu and 3DMark simply wouldn't run on this device, but at least we pulled off some read and write speeds for the storage. We achieved 133 Mbps in write speed and 418 Mps in reading, excellent values for a tablet, even with a SSD inside. Relative Benchmark brought us a score of 4135, which certainly surpasses the 1892 points of the ASUS T100 Chi for example and the Sunspider score of 122 was amazing, confirming that the Microsoft Edge is one of the fastest browsers out there.
The performance is OK, but you can forget about gaming on this machine. We also didn't register any overheating, so that checks out fine as well. On the battery front we are being treated to a 34 Wh Li-Po 2 cell unit, with a 4550 mAh capacity. We are promised on paper 8 hours of battery life and the video played time reached in our test was 6 hours and 55 minutes, which is rather OK, but it doesn't set any record.
We surpasses the Teclast Tbook 10 Pro, as well as the Onda Obook 20 Plus, but scored below the Chuwi Hi12 or the ASUS Transformer Book T100. Continuous usage should give you about on full day of working hours and that's it. Charging is a bit on the long side, at 2 hours and 45 minutes, but I've seen so many tablets charging in 3 or 4 hours, that this value actually makes me happy.
It's superior to the iPad Air 2 and inferior to the Lenovo Yoga Tab 3 Pro though, by 3 minutes. Settings include Sleep, Balance and High Performance mode and there's also a Battery Saver in the Action Center area. Time to check out the acoustics! So, we are dealing with two stereo speakers here, placed below the display. They provide an excellent rendition of keyboards, great bass and voice, plus a very nice amplitude.
Quite the capable set of speakers, I'd say. We used a decibelmeter to measure that prowess and achieved 87.5 dBA at the front or 82.1 dBA at the back, a rather solid result. It also helped us surpass the Xiaomi Mi Pad 2 and had us score below the Nokia N1 and Chuwi Hi12. Acer bundled a Dolby app, that lets us select modes like Movie, Music, Game, Voice and Personalize. The latter has a ton of channels to mess around with.
There's volume leveler, dialog enhance and surround to name a few. Overall we were happy with the acoustics, so let's talk about the very interesting camera now. We get a 2 megapixel front shooter for Skype duties and a RealSense 3D camera system at the back. This is basically a rival for Project Tango and it's a setup made of 3D camera sensors, able to scan the surroundings and objects in 3D.
You can apply a Chrome behind people, render a piece of clothing by gyrating around a person with the camera on and even play some AR games. This is all courtesy of Intel's ecosystem offered on the tablet, but you have to download all those goodies from Intel itself. You can also scan objects in 3D and modify them in a Maya-like app, that's ideal for people working in 3D printing.
The clothes tweaking app is also very nice for people in the fashion biz, that's why I said this was a niche product. Now leaving the camera behind we talk about the web browser, an ultra fast Microsoft Edge, that loads pages immediately and has a very minimal UI. The virtual keyboard shown when we tap the address bar is also pretty well spaced.
As far as connectivity is concerned, there's WiFi here, of the a/b/g/n/ac variety, Bluetooth 4.0 and two USB 3.0 ports offered by the keyboard. There's also a micro HDMI and surprise surprise, a Thunderbolt 3, that should offer 40 GB/s transfers, streaming 4K to 2 monitors and even powering up other devices. So it has 3 purposes: charging, USB transfer and video output.
Acer also included an EXO Amp antenna to amplify the WiFi signal and did a fine job with it. I wish there was also LTE here, but I'm maybe asking for too much. As far as the OS and UI goes, there's regular Windows 10 Home with all the usual goodies of a tablet. There's Cortana, Office, the Start Menu with tiles, the tablet interface, x86 app support and Windows Store.
We also have some interesting preinstalled apps like 3D Builder, that lets you scan and create 3D objects and print them, Acer Explorer, basically an app store and Sway. This one is a sort of interactive online presentation tool, maybe an evolved Powerpoint of sorts. The keyboard did its job just fine, it has keys that light up and it's very comfy and ideal to write whole Word documents and projects on.
Stylus support is also offered. Time for the verdict folks and let's see if the Acer product is worth it or not.
Here are the Pros:
You can play with 3D objects
pretty comfy
OK performance
good audio
solid 3D camera
Thunderbolt port
no lag
nice design
comfy keyboard
And the Cons:
pricey
power button bug (sometimes it doesn't wake up the tablet)
battery life could be better
the edges chip easily
not exactly gaming friendly
could be brighter
In the end this is just as we said, a niche machine for bridal shops, toy makers and 3D object printers. If you're going to spend $1000 or maybe $500 after a price cut, you may as well make money using this product. It's good for productivity in general, but for that you can buy tablets and detachables that are twice cheaper. People who buy this Acer device do it for the camera, not for the CPU, screen, battery or keyboard.
It also has the advantage that there aren't many other Real Sense/ Project Tango camera enabled detachables out there. You can get the tablet from here, so have your pick of a version.