Apple Might Start Selling the iPad Pro in November Alongside the Pencil and Smart Keyboard
On September 9th, Apple announced a couple of pretty amazing devices like the iPhone 6s, iPhone 6s Plus and the huge 12.9-inch iPad Pro tablet. While the phones are already available to buy, the tablet is still unlisted or present in the stores. However, some reports from Japan are suggesting that Apple will start selling the new slate in the first week of November.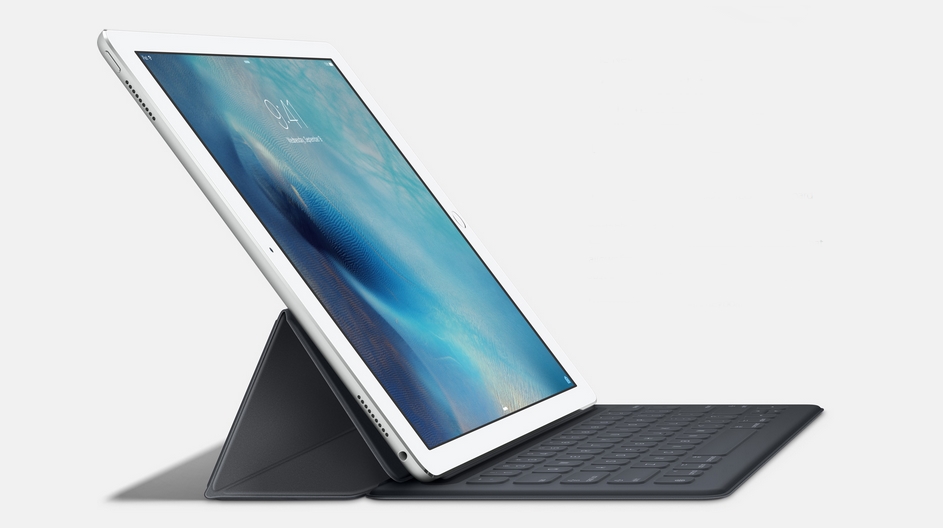 Alongside the iPad Pro, Apple will also start sell the Apple Pencil, a dedicated stylus that allows us to write and draw in different colors and mimicking the style of different writing instruments. As expected, this accesory isn't cheap at all, being priced at $99.
If you're thinking about getting the iPad Pro, a protective housing might be a great idea, and Apple wants to give you the Smart Keyboard, housing priced at $169. This one is in fact a qwerty keyboard that becomes a protective cover when we're not using it.
As for the prices, you must know that the iPad Pro will be available in three different variants as it follows:
32 GB WiFi – $799
128 GB WiFi – $949
128 GB WiFi + LTE – $1079
If you like this post, make sure you subscribe to our
RSS Feed
or follow us on
Twitter
,
Facebook
,
Google+
,
YouTube
for more interesting articles and video reviews!
Also you can recommend Tablet News on Google: